Who We Are
A family owned business for over 4 decades that thrives by offering the best customer service of any collision repair business in America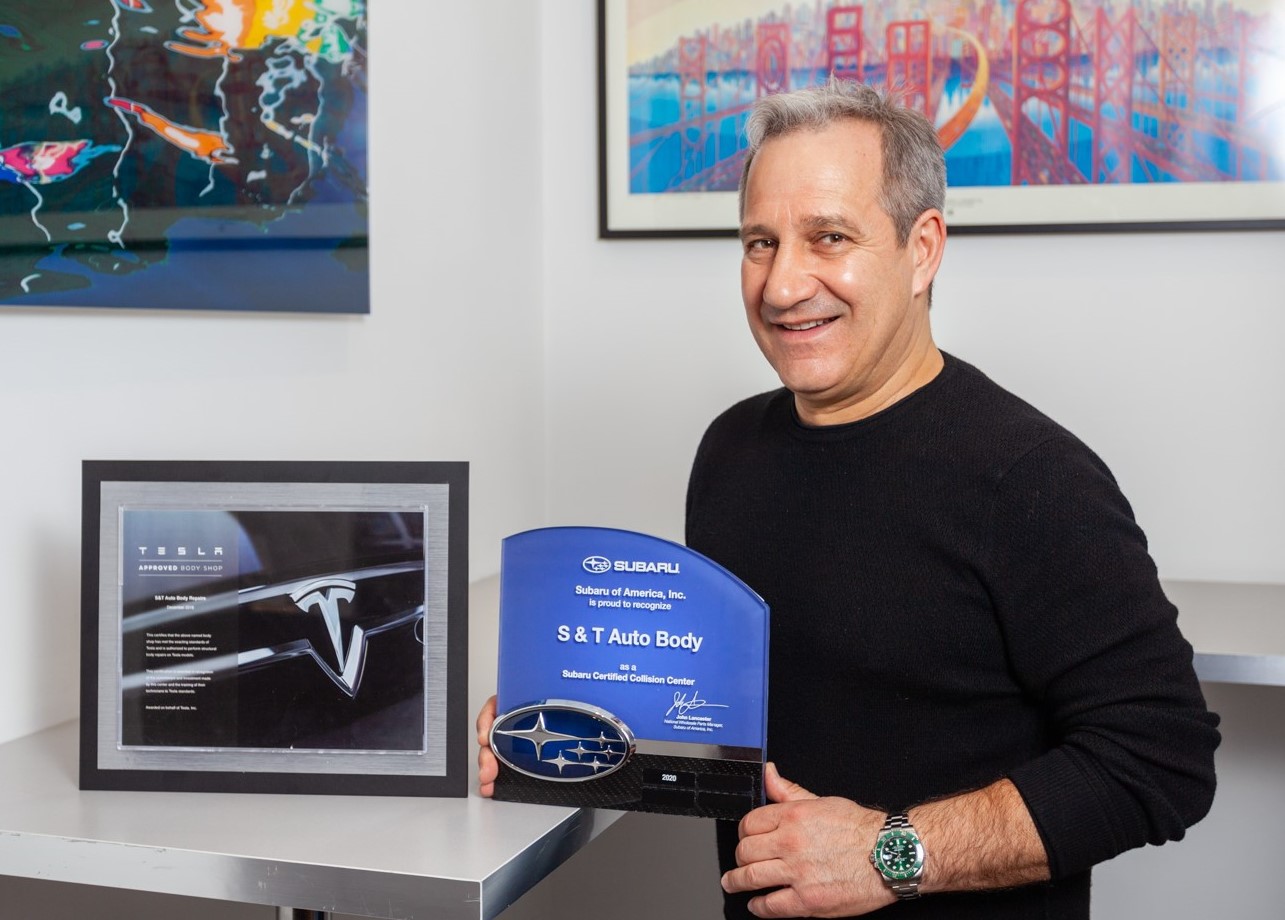 Owner Steve Baktidy with S&T's Tesla and Subaru Certification
The following is an abridged list of the many services we offer to our clients:
Body Work, Repair, Preventative Maintenance & Servicing, Collision-Related or Otherwise
Direct Repair Programs, Collaborating with Most Major Insurance Companies
Fleet Maintenance Services
Free Estimates
Lifetime Service Warranty
On-Site Car Rental with Enterprise Rent-A-Car
24-Hour Towing Service with Crown Towing Company
In addition to the above repair and maintenance services, S&T Auto Body is proud to hold certifications from major auto manufacturers including Mercedes, Tesla, Nissan, and many others. As a preferred Tesla and Mercedes-Benz body shop, our mechanics have the specialized training and equipment to handle a variety of auto repairs. On top of connection to high-performance auto manufacturers, we also have become a trusted Geico auto body shop, and collision center for other world class auto insurance companies.
Located in The Bronx, NY, our auto body repair shop services drivers from Garden City, Long Island City, Manhasset, Manhattan, New York, Queens, Scarsdale, White Plains, NY, and the surrounding areas of Nassau County, Westchester County, and Fairfield County.
If you would like to view a more complete list of our capabilities, please see our services section. To make an appointment for your vehicle or to request a service estimate, we encourage you to contact us today.
Our Skills
Check our Our Reviews