Certified Tesla Collision Repair Shop
Electrify Your Repair
Electric cars like the Tesla Model S and Chevy Volt not only contain batteries and electric motors, but also lightweight aluminum that complicates the repair process. At S&T we worked tirelessly to obtain both the tools and training to complete any of these complex repairs. Additionally, we are part of the Tesla Approved Body Shop Network, which allows us access to the specialized Tesla parts.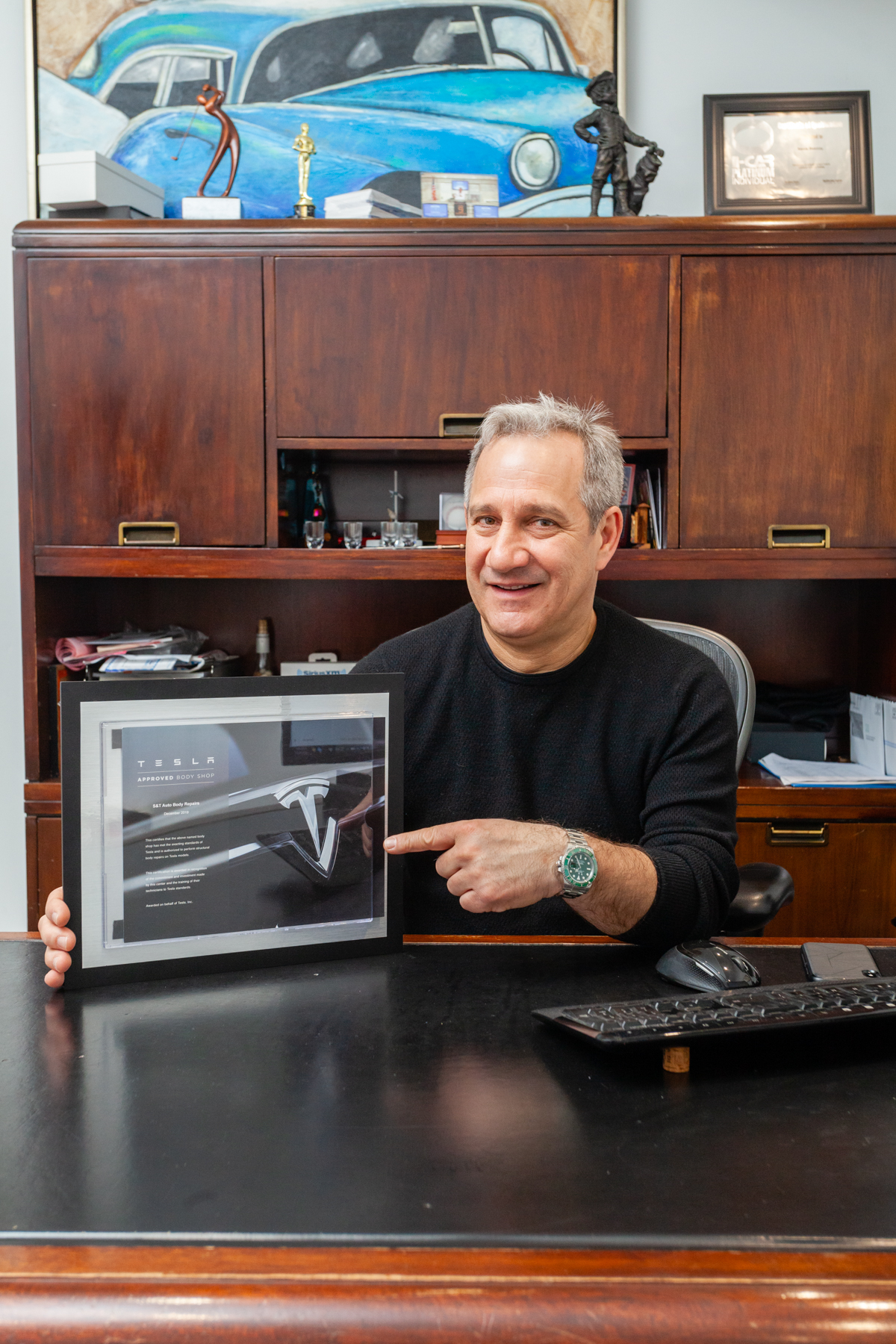 Owner Steve Baktidy with S&T's Tesla Certification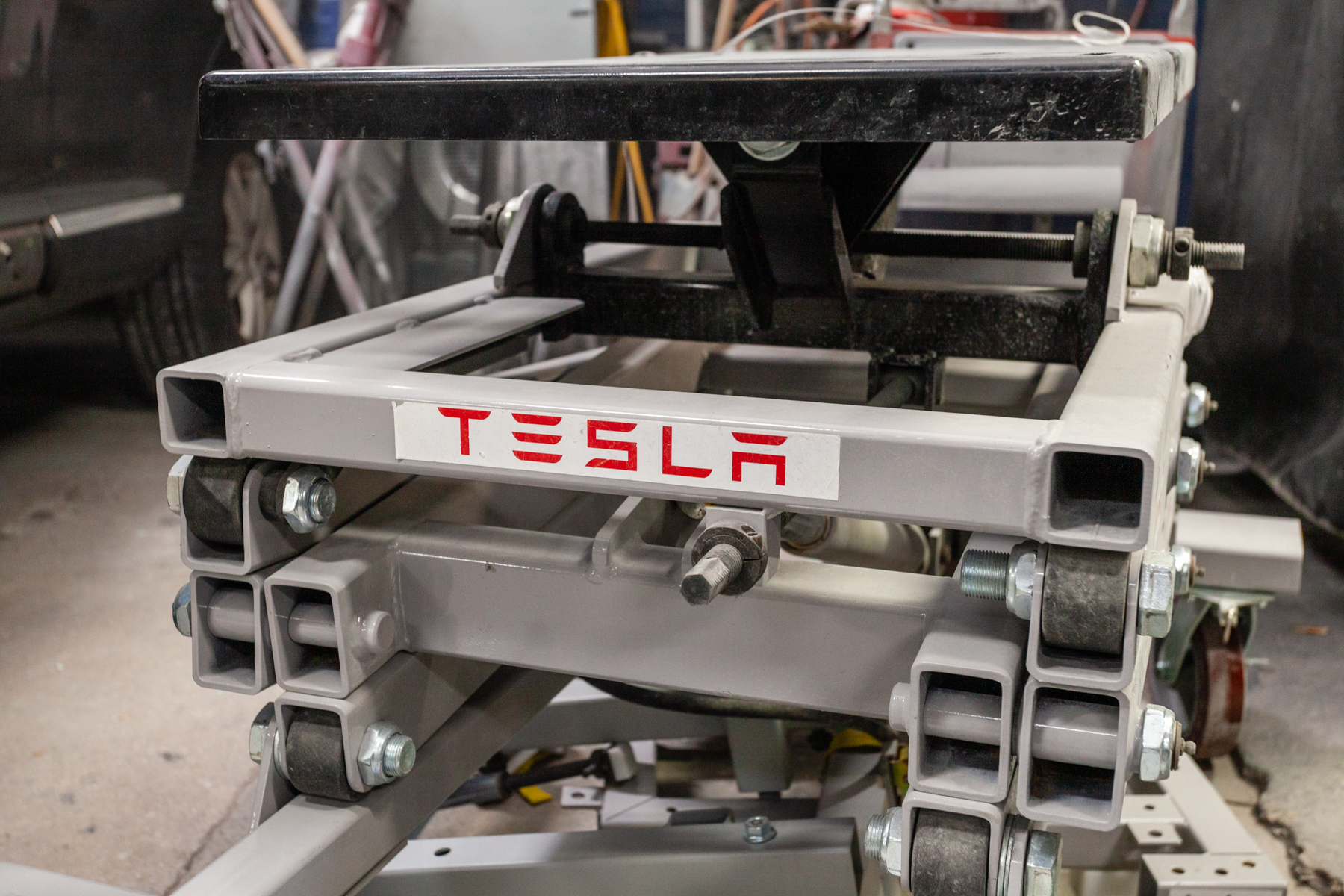 The uniqueness of electric cars doesn't end when you get out of the driver's seat. The lightweight materials, batteries, and electric motors make the specialized training we received crucial in providing a proper repair for:
Electric Motors
Carbon Fiber and Aluminum
Self Driving Sensors
One of the biggest issues with electric vehicle repair is aluminum rust brought on by improper training and a lack of proper equipment. This causes major issues because it can take weeks or even months for the problem to show itself. With problems such as this, its important to turn to a trusted Tesla authorized body shop with the experience and certification to help you.
As a Tesla approved body shop, S&T Auto Body, we have the skills to provide the aluminum auto body repair and maintenance services you need without compromising the performance of your electric vehicle. From our local Tesla repair shop in Bronx, NY, we've been able to assist drivers throughout Nassau, Westchester, and Fairfield County so that they can continue to enjoy their electric vehicle for years to come.
If you have been involved in a collision in Queens, Manhattan, Manhasset, White Plains, Scarsdale, Garden City, Long Island City, New York, NY, or any one of the surrounding communities, visit our certified Tesla service shop today. At S&T, we offer an industry leading lifetime warranty because we know our repair work is better than new. For more information about our Tesla maintenance or auto repair services, please feel free to contact our Tesla body shop today.